Truck & Trailer Repair -Towing & Recovery

There are many ways to protect the investment you put into your vehicles.
Using a professional, certified and insured towing and repair company is one of them.
Contact Us today to protect your investment!
When you call Brotherton Truck & Trailer, you're connecting with the area's leading towing, recovery, and repair specialist.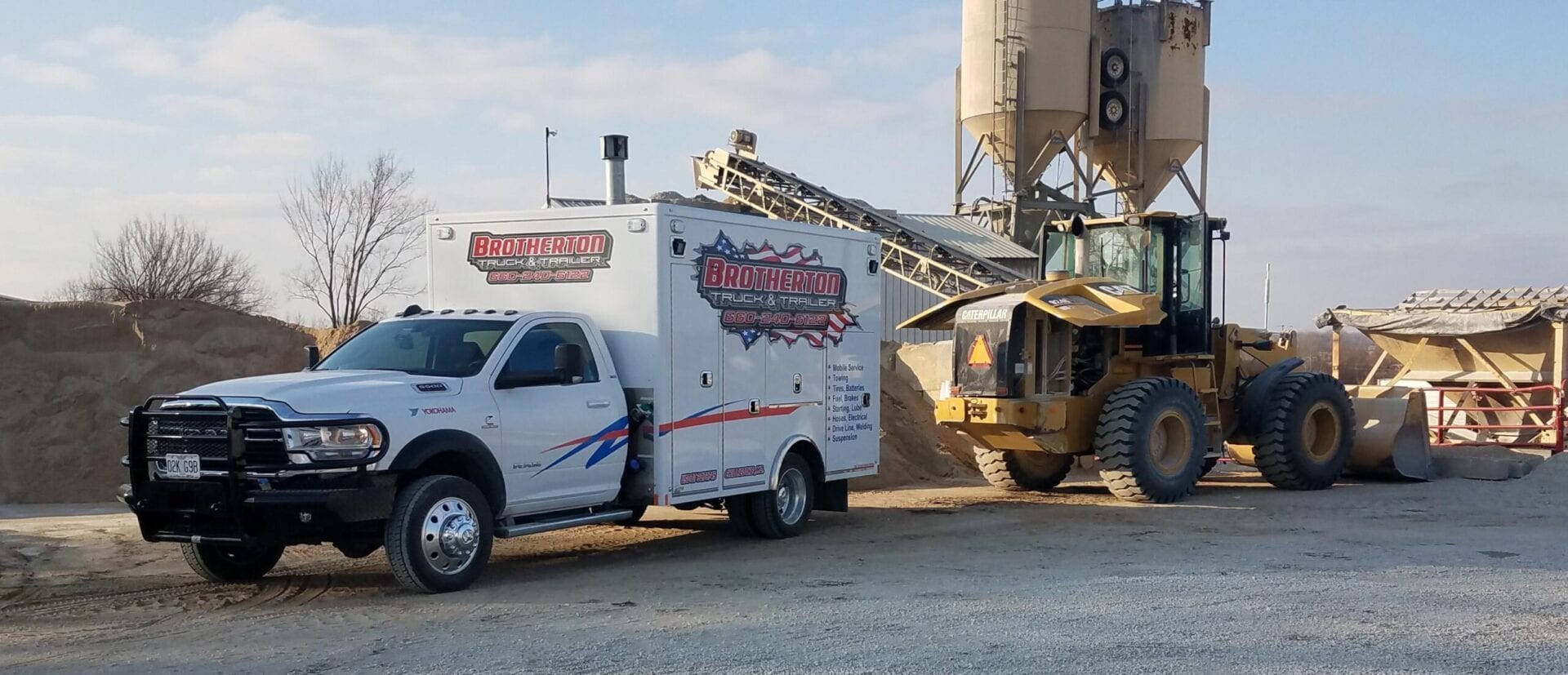 At Brotherton Truck & Trailer there is no job to big or too small. We pride ourselves in providing a broad range of services to get you back on the road. From tires to engine overhauls or from towing your motorcycle to towing an oversize load we can handle it.
All of our Technicians and tow operators are professionally trained and are Wreckmaster certified. Many of our drivers have also acquired certificates for TIM'S (Traffic Incident Management) as well as Hazmat awareness. These certifications are continually updated to maintain the highest level of professional skill and safety awareness.
Our staff is experienced and we work with law enforcement to ensure an accident is handled and the road is cleared as quickly as possible. We have a full line of equipment to help in your situation.
Our technicians and tow operators are uniformed, trained, and will deliver the highest possible level of professional service. Your vehicle and cargo will get where you need them to go. We guarantee it.
What you know and how you tow does matter. We are proud to be a part of the WreckMaster Group of certified operators